May 2018 in Singapore Going global? Discover why you should join a payment network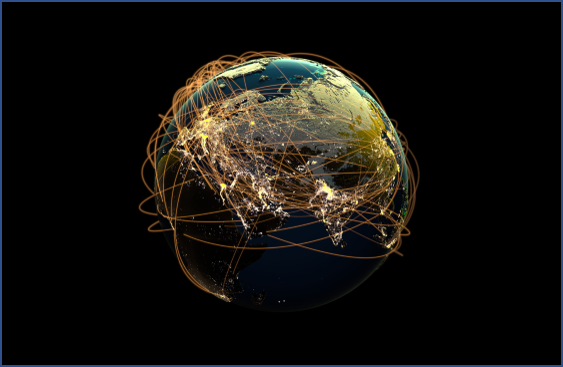 As a player in the payments landscape, expanding your reach to meet customer demand, particularly in new markets, is a natural progressive step in growing your business. As it stands, scaling your business alone is often tough: it can be a high cost exercise, exhausting resources and time, and not to mention having to face the legal and compliance implications of operating in multiple countries - especially in emerging economies. Joining a global payment network is the ticket to evolving your operations and adapting to market demand.
A payment network or hub is essentially an infrastructure linking the specialised services required to build payment applications, e.g. data completion and settlement. It also includes the additional benefits of following strict compliance procedures and risk management. Ultimately, through joining a payment network, your business has direct access to a set of end-to-end services to cater to a range of payment applications. Through doing so, the benefits include reducing complexity, increasing efficiency and reducing transactional and operational costs.
Tying it all together: Why do payment networks work
The future of this industry lies in the convergence of payment methods and channels to link both legacy financial and banking services to the new age of digital financial services. As these different players are at varying stages of maturity, it can often be difficult to communicate between the two, with different approaches to internal processes, priorities, agility and consumer demand. Legacy payment platforms are often fragmented and siloed, proving more and more that they are inadequate to keep up with today's digitised customer journey.
Another factor of consideration is the ever-growing demand for international money transfers and payments, owing to the vast number of migrants and diaspora globally, and of course, the growing popularity of e-commerce. With different geographies comes different currencies, multiple industry protocols and varying monetary regulations - for both sending and receiving members within the network. The nucleus of a network can manage these international nuances to ensure sending money via the branches of the network, regardless of currency and destination, will be smooth.
Today, consumers expect fast movement of money. A network infrastructure can support real-time payments, through funds being able to move between partners quickly via the network to alleviate settlement lag and mitigate liquidity and credit exposure issues for corporates.
The industry needs payment aggregation. Therefore, it would be optimal to create and nurture a holistic contemporary payments ecosystem which is both centralised and standardised.
Digital payments network for the emerging markets
Globally, not everyone is using the same methods to pay. With over two billion unbanked worldwide, developing countries have shown demand for digital financial services, e.g. mobile wallets. Telcos have experienced greater penetration compared to legacy banks and have begun to offer relevant payment services through mobile phones to serve this segment.
For example, fuelled by a growing population of 15-24-year olds and proliferation of mobile phones, developing economies globally are expecting a 19.6% CAGR between 2015 and 2020 for non-cash transactions, owing to mobile money.
As digital payments are expanding in emerging markets at an unprecedented rate, it seems necessary to connect with these mobile financial service providers via a payment network. By encouraging digital financial services in emerging markets, more end users can have access to the global economy, championing a knock-on effect on addressing tough socio-economic developmental challenges emerging markets have faced, in particular with financial inclusion.
As a business, partnering with a payment network offers multiple advantages to both your business and your customers. Scaling up reach to hundreds of diverse payment players across the world, lower transactional costs and resources used, and reduced risk are all achieved quickly and easily through one single connection.
You'll be able to easily enhance your value proposition and achieve a competitive advantage through a flexible network boasting multiple payout solutions to boost both customer acquisition and retention.
At TransferTo, we operate a leading cross-border mobile payments network for emerging markets, interconnecting over 200 payment partners in more than 70 countries around the world. Discover our network and digital payments solutions here.